Protect Your Pet From Fleas and Ticks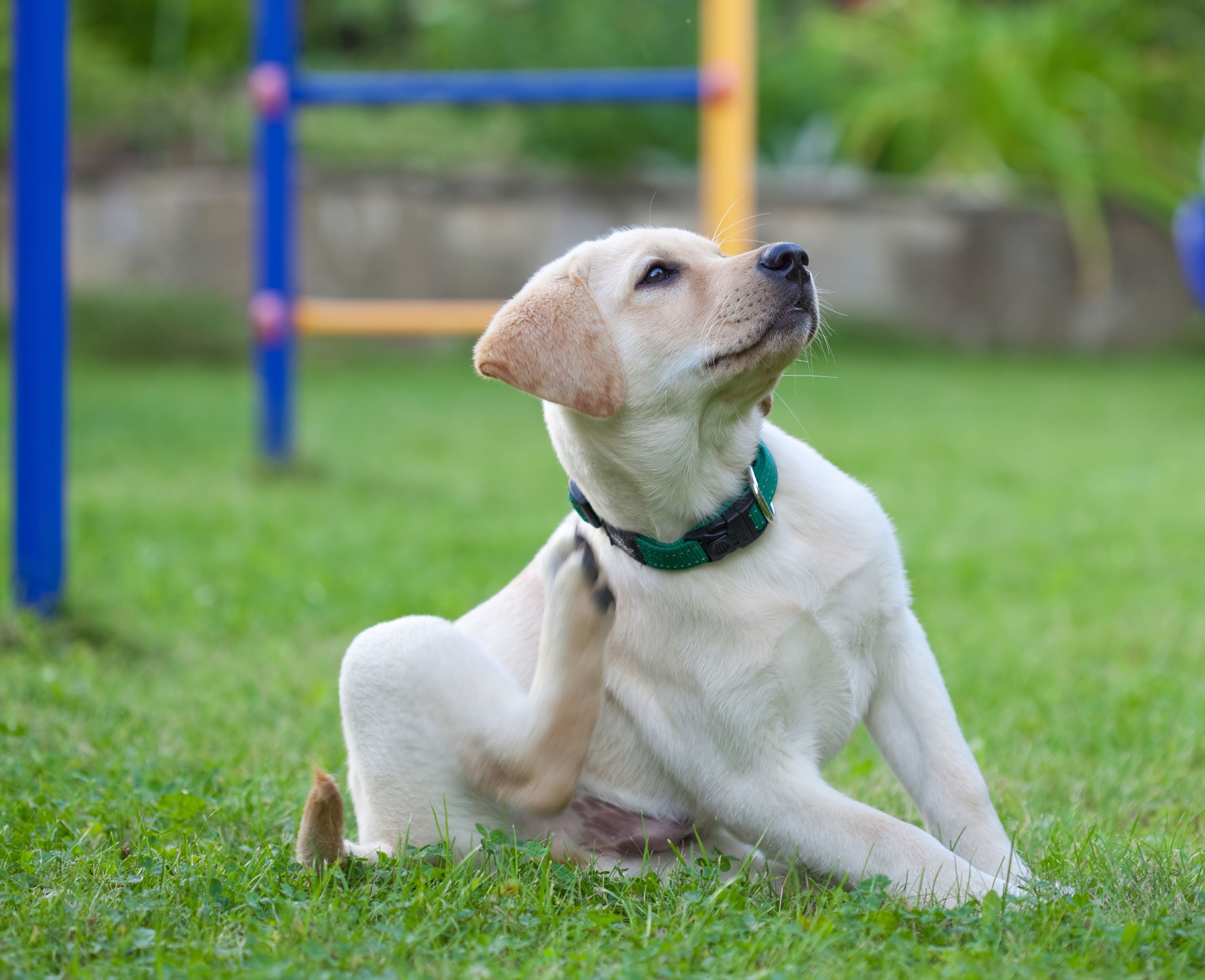 Flea and tick season is in full swing, which can lead to some itchy, uncomfortable experiences for your pet if they get bit or infested. As you spend more time outdoors this summer, make sure you check your pet after any outing and pay close attention to scratching or biting.
When it comes to fleas and ticks, the most important thing to remember is that prevention is key all year long. Once they are brought into a home, fleas can multiply by the hundreds within a few days!
To make sure you have proper prevention measures in place, just follow this simple rule: Treat your pet, treat your yard, and treat your home. Here are the essential steps to make sure you're following the prevention system.
Apply a prevention product routinely and consistently, including:

Topical every month
Flea collar every 4 to 8 months
Natural spray every 2-3 days

Periodically check for fleas on your pet, particularly when using a natural repellant. If you see fleas, there could be a larger infestation somewhere in the environment that needs to be treated or you may need to try another prevention product.
Use a yard spray every two to three months to keep new pests from entering your home. If you live in a wooded or high-risk area, you may need to apply the spray more frequently depending on the product.
If any pests get inside, a home spray or powder will kill eggs and larvae before they hatch, preventing an infestation in your home. It's important to remember fleas can bite humans, too, so even if you use a monthly prevention treatment on your pet, a home and yard treatment will keep your entire family safe from itchy flea bites!
Shop our favorite prevention products:
For cats: Advotect II and Firstect Plus
For dogs: Avantect II and Seresto Collar
For the yard: Tropiclean Yard Spray
For the home: Wondercide Home & Pet Spray (this product can also be put directly on your pet to kill fleas on contact. We recommend spraying pets with this all natural spray for added protection when out on hikes or camping or at the dog park!)
BONUS! Our favorite yard and home sprays also repel unwanted mosquitos and are safe to use on and around humans and kids!
Whether your pet plays in the yard, goes to a park or attends pet daycare, routine prevention for fleas ticks will make any bites or infestations much easier to deal with.