When to Switch to Adult Dog Food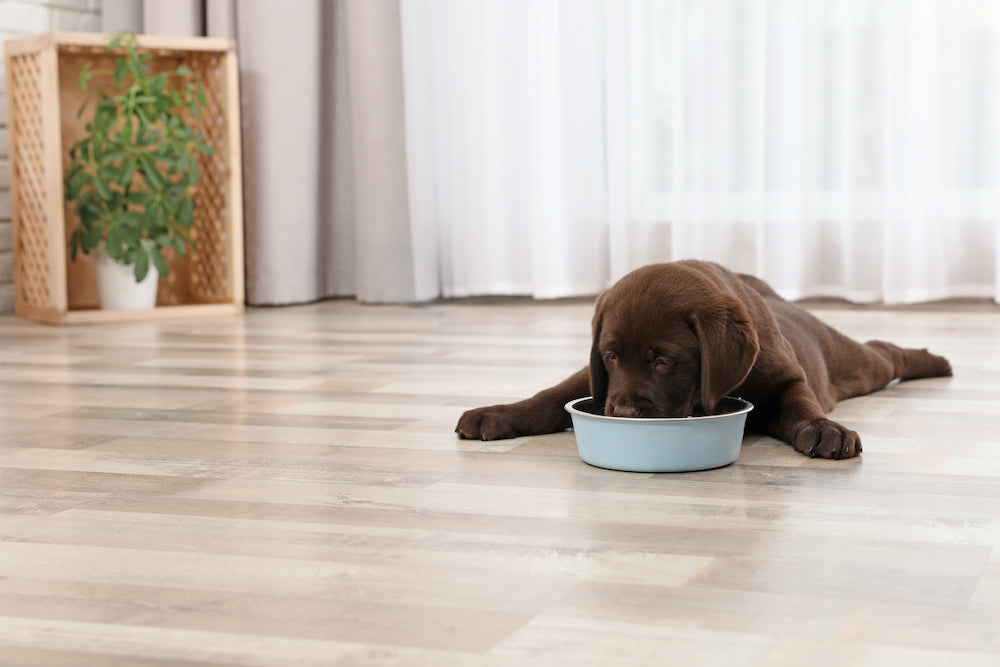 Dog owners want the best for their furry friends. That includes a high-quality and balanced diet. However, as your puppy grows, its nutritional needs change. But when should you switch from puppy food to adult dog food? In this article, our team at Incredible Pets, serving dog owners in Sacramento and the surrounding area, wants to explain the best time to switch your growing dog to adult dog food and why making the change is important. 
What is the difference between puppy food and adult dog food?
Puppy food and adult dog food differ in their nutritional offerings, as puppies need a higher percentage of protein, fat, and calories to support their growth and development, while adult dogs require a diet that helps them maintain a healthy weight and provides the nutrients they need to stay healthy.
Puppy food has higher levels of protein and fat. It also has added nutrients found in a mother dog's milk, such as DHA. 
Alternatively, adult dog food contains a balance of protein, fat, and essential nutrients to help your pet maintain optimal health and wellness. Foods formulated for adult dogs may have lower levels of calcium and phosphorus to prevent overgrowth and support healthy weight maintenance.
When should I make the switch to serving my pet adult dog food?
Generally, puppies can be switched to adult dog food when they reach 80% of their expected adult size. But there is a caveat because all dogs don't grow at the same rate. Small and toy breed dogs may reach maturity as soon as seven months while larger breeds may take up to 18-24 months.
Before switching to adult dog food, come to Incredible Pets and talk with our team. As dog experts, we can help determine the best timeline for your growing dog based on its breed, size, and nutritional needs.
When transitioning your dog to adult dog food, it's essential to do it gradually. Mix a small amount of adult dog food with your puppy's current food, slowly increasing the ratio of new to old food over the next week or so. If your dog experiences digestive symptoms, don't hesitate to consult with our knowledgeable staff at Incredible Pets. We can offer tips or suggest another brand of food for sensitive stomachs. 
What else should I consider when switching my dog's food?
Sometimes, changing dog food can cause weight fluctuations. Therefore, during the first few weeks after switching from puppy to adult dog food, you'll want to monitor your canine's weight. If they are gaining or losing weight, adjust the portion size accordingly. 
If you have questions regarding the ideal weight for your dog, ask one of our knowledgeable staff members at Incredible Pets. 
Why Incredible Pets is the best place to find nutritional dog foods
At Incredible Pets, we understand the importance of providing your dog with a balanced diet throughout its life stages. Our selection of high-quality dog foods includes brands like FROMM and Nutrisource, which offer recipes specifically formulated to meet the nutritional needs of your pet. We also offer a wide range of supplements, treats, and toys to keep your dog healthy and happy.
While a healthy diet is crucial, other factors contribute to your dog's overall well-being, such as training, socialization, daily exercise, and love and protection. 
At Incredible Pets, we're here to help you find the right food and supplements for your dog's unique nutritional needs. We love answering your questions and can even lead you through our aisles, pointing out the best adult dog and puppy foods. Give us a call or visit us at our Sacramento store today!