Why Shop From a Local Pet Store vs. a Big Box Store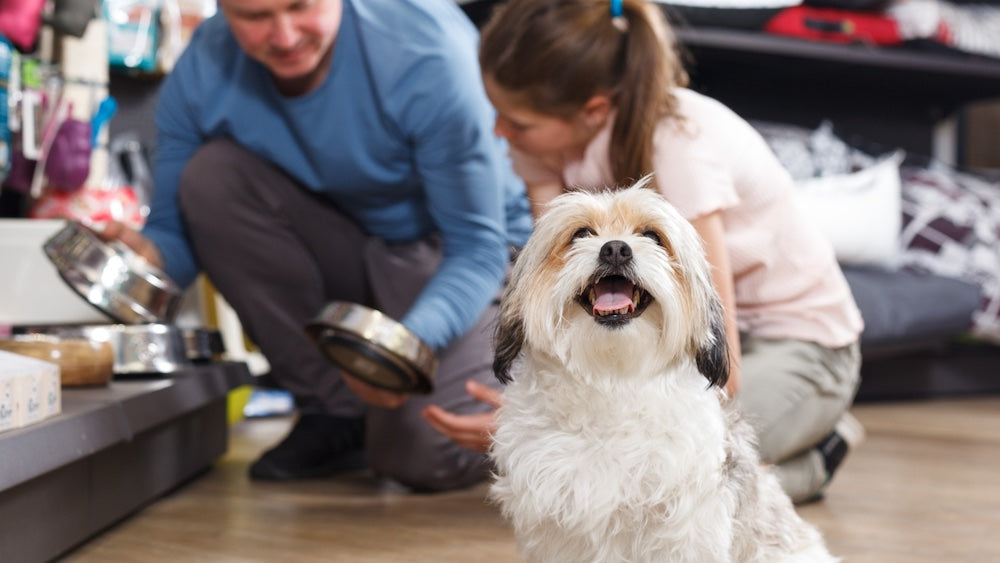 It seems like everyone is offering pet care these days. But all pet stores aren't created equally. Big box stores are built for convenience. They want you in and out of the store quickly and don't make time to get to know you or learn about your pet. In fact, most don't even specialize in pets and only have a small section of the store dedicated to a few brands of pet food and accessories. Even big box chains dedicated to pet care don't have the knowledge or connection to the community like a local pet store staff. 
That's why our team at Incredible Pets, located in Sacramento, California, and serving the nearby communities, wants to explain why it's best to shop for your pet at a local pet store vs. a big box chain. We will also dispel a few common myths regarding locally-owned pet stores. Keep reading to learn more!
We Get to Know Your Pet
Our people love pets! They are our love and passion. The minute you walk into Incredible Pets, someone from our team greets you and introduces themselves to your pet. We believe that like with people, our relationship with your pet is essential to providing quality pet services. 
Big box stores and corporate pet conglomerates are mostly interested in profits and quick sales. They take a one-size-fits-all approach that doesn't account for the individual health needs and personality of your furry (or feathery!) friend. 
Picky Eater Guarantee
Just like their people companions, many pets are also picky eaters. At Incredible Pets, we take the time to help you find a food your pet will love and that will meet its nutritional needs. That goes for pet supplies, too! 
Our pet supply store's "Picky Eater Guarantee" ensures your pet can try new foods, and you can exchange them for free until you find one that your pet absolutely loves! Incredible Pets is the only pet store in Sacramento is dedicated to prioritizing your pet's needs and finding solutions individualized to them. 
Nutrition and Cost Matters
At Incredible Pets, nutritious pet food doesn't have to cost more. There is a myth going around that local pet stores have higher prices. That's untrue — we are here to tell you that when you shop at our store, you can purchase the top nutritious brands at the area's best prices. And you also get customer service and care that the other big box pet stores can't provide. 
Part of the Community
Incredible Pets has served pets and their owners in Sacramento and the surrounding communities since 1995. We are proud to be a family-owned business. We are more than just a pet supply store — our experience allows us to provide expert advice on everything regarding your pet. 
Big box stores are the same everywhere across the country. They don't understand the needs of pet owners in Sacramento and the surrounding area because they aren't from here. But when you choose our local pet store, you are choosing a business that supports our community. 
VIP Care
Our pet store offers everything you need to pamper your pet. To ensure your pet stays in optimal health, we provide a VIP pet clinic for vaccines, lab testing, microchipping, deworming, and much more. Incredible Pets also offers self-serve dog washing and ID tag manufacturing. 
Delivery and Curbside Pick-up
Are you in a rush, or does your busy schedule make getting to our local pet store difficult? We got you covered with delivery and curbside pick-up options. Just call Incredible Pets, and a helpful member of our staff will explain the details. 
Bring your pet to the top pet store in Sacramento. We love animals and are dedicated to serving their needs. If you have questions, call to learn more.