Top 10 Dog Foods For Senior Dogs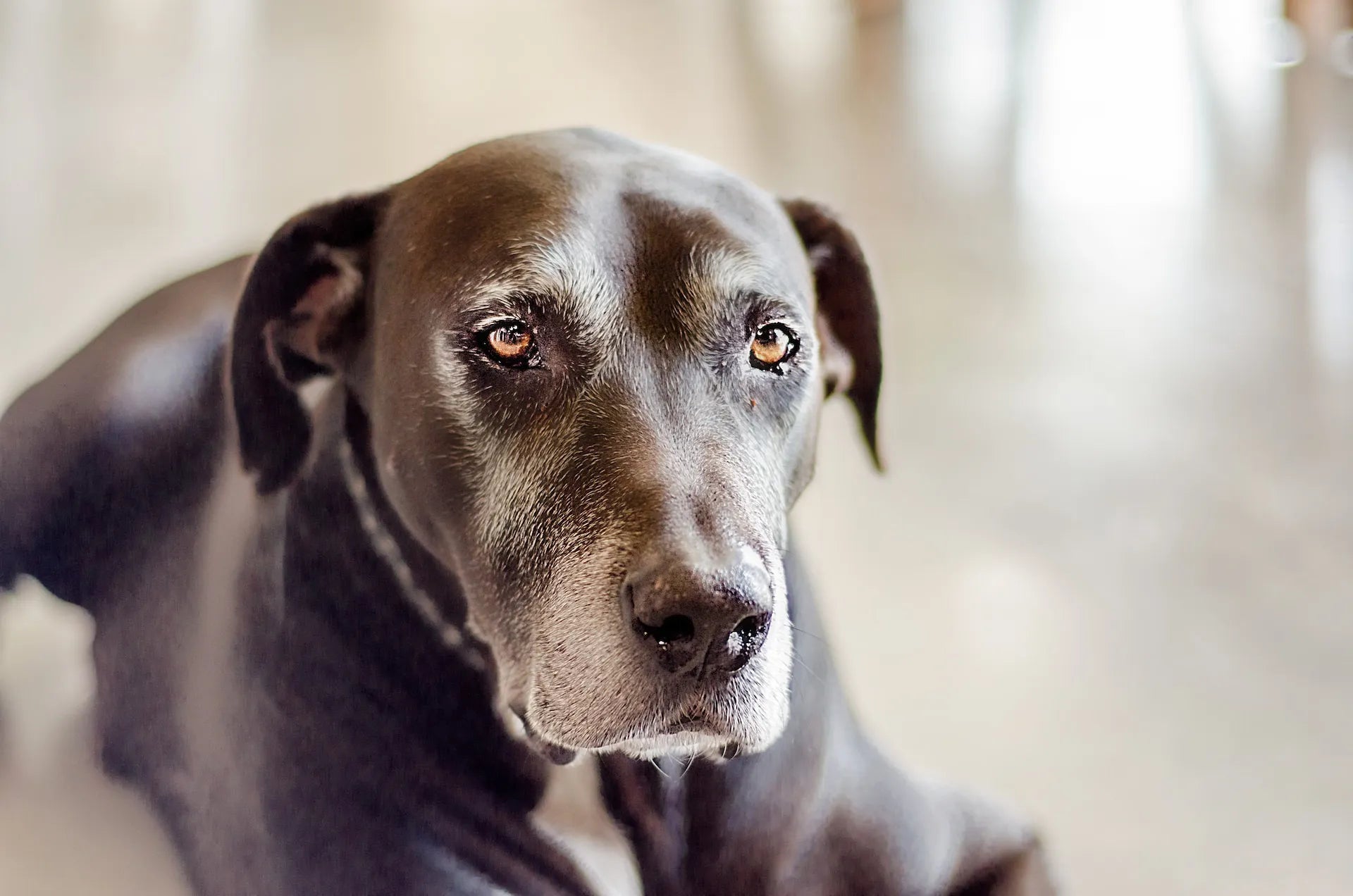 As our beloved canine companions enter their golden years, their nutritional needs begin to change, much like they do for humans. Senior dogs, generally considered to be around 7 years of age or older, often require a diet that's easier to digest, lower in calories to prevent weight gain, and rich in nutrients to support aging joints and organs. It's essential to feed them a diet that is formulated to meet these specific needs and promote a healthy, comfortable, and vibrant later stage of life.
Recognizing and adapting to these changing dietary needs is one of the most direct ways we can show love and care for our pets as they age. The market for senior dog food is vast, with many options boasting various benefits for older dogs. But with so many choices available, it can be challenging to discern which is the best for your furry friend. In this guide, we will explore the top 10 dog foods for senior dogs, each carefully selected to provide optimal nutrition that supports health and vitality as your pet ages. Keep reading to find the ideal blend of ingredients that will nourish your dog's body and soul during this precious phase of life.
Related Link: When to Switch to Adult Dog Food
This blend by FROMM is the perfect companion for your senior dog's golden years. Formulated with a unique combination of chicken, whole eggs, lamb, duck, and real Wisconsin cheese, it is designed to support less active adult dogs and seniors. Enhanced with salmon oil for that vibrant coat and probiotics for healthy digestion, this dog food showcases a commitment to quality and a love for pets. A meal that truly honors your loyal companion's life journey.
Orijen's Senior Dry Dog Food is a masterpiece of natural, wholesome nutrition. This biologically appropriate, grain-free food, featuring high-quality deboned chicken, turkey, fish, and more, is crafted to nourish your dog as nature intended. Orijen prides itself on sourcing fresh, local ingredients that are sustainably farmed and human-grade. With 85% poultry, fish, and eggs, this dog food aims to keep your senior pet lean, happy, and healthy.
Want to learn more about how to care for your furry friend? Checkout our blog.
As your furry friend enters its golden years, NutriSource Senior Chicken and Rice Dry Dog Food proves to be a wonderful choice. It is specifically crafted for dogs seven years and older, providing them with a diet that is easy to digest and full of whole-body support. With added Chondroitin and Glucosamine, it also targets joint health—a common concern for aging pups. It's thoughtful, humane, and made with love right in the USA.
Diamond Naturals Senior Dog Food understands that the golden years are a time for comfort and health. This food is perfectly balanced with optimal protein and fat levels to help your senior dog maintain an ideal body condition. With added glucosamine and chondroitin for joint support, and probiotics for digestion, this blend proves that Diamond is committed to ensuring your aging companion thrives in health and happiness.
Designed for pups seven years or older, NutriSource's Grain Free Senior Recipe offers an easily digestible, balanced meal that supports your pet's entire wellbeing. Crafted with humanely certified turkey and including the powerful blend of Chondroitin and Glucosamine for joint support, this dog food demonstrates NutriSource's commitment to quality. A wonderful blend that encourages health improvements from the very first feeding, it's more than a meal; it's peace of mind.
Related Link: How to Transition From One Dog Food to Another
Fromm's Family Classic Mature Adult Dog Food is expertly tailored for the unique needs of older and less active dogs. This family-owned company combines high-quality chicken, brown rice, real cheese, and whole eggs to provide your senior dog with a balanced and easily digestible diet. Plus, with added probiotics for gut health, this food is designed to nourish your aging companion from the inside out. The wholesome ingredients in this product let you pamper your senior pet with every bite!
Specially formulated by Dr. Fred Evanger himself, this canned dog food is the perfect match for older, less active dogs. With simple, high-quality, meat-based ingredients like chicken and brown rice, it's a straightforward and nutritious choice. Evanger's focuses on keeping your champion feeling like one, no matter their age. It's a time-tested favorite of dog sport champions, offering a satisfying and healthful meal that your senior dog will love.
Carna4 Easy-Chew Lamb is whole food for every stage of your dog's life. These are specially formulated to be softer, smaller nuggets, making them a perfect choice for your senior dog's teeth and jaws. These delicious, air-dried nuggets are so nutrient-rich with whole foods that you may be able to feed your dog 10-15% less each day. Carna4's quick-baked lamb recipe with pastured New Zealand lamb is easy for your senior dog to digest.
This product includes whole produce along with our mix of certified, organic, sprouted seeds that become a powerhouse of bio-available super-nutrients for your older dog. Carna4 supports your dog's energy, healthy skin and coat, and intestinal health with its high levels of naturally occurring antioxidants, amino acids, omega-3 fatty acids, enzymes, vitamins, minerals, and billions of CFUs of probiotics. You won't need any vitamin pre-mix, and this product contains no synthetic additives, making it everyday-easy. You can easily alternate it with a raw or home-cooked diet for your senior pet.              
Looking for high quality pet food at an affordable price? Checkout our selection today!
Nulo FreeStyle understands the unique needs of senior dogs and aims to provide a nutrition plan tailored to keep them active and thriving through their golden years. Boasting a high animal protein content, this grain-free formula includes crucial supplements like Glucosamine and Chondroitin to bolster hip & joint health, and L-Carnitine to optimize fat metabolism. But that's not all — Nulo goes the extra mile with a patented BC30 Probiotic to ensure gastrointestinal wellness, ensuring no chicken or egg proteins, and balances Omega-3 and Omega-6 fatty acids to maintain a radiant skin and coat. With Nulo FreeStyle, you're not just feeding your senior pup; you're ensuring they age with grace, vitality, and robust health.
Open Farm steps up to cater to the nutritional needs of senior dogs with its Grain Free Senior Dry Dog Food. This meticulously formulated kibble is packed with a mix of humanely raised turkey and chicken, further enhanced with New Zealand green lipped mussel for joint support. Not stopping there, it incorporates functional ingredients such as non-GMO sourced pumpkin and coconut oil for added health benefits. With Open Farm, you're not only ensuring antibiotic, hormone, and steroid-free nutrition, but you're also championing ethical sourcing with 100% traceable ingredients from certified family farms. Simply put, it's the epitome of conscientious feeding for your aging canine companion.
Finding the Perfect Nutrition for Your Senior Dog
As your beloved dog ages, their nutritional needs change, and finding the right food becomes paramount to ensuring they enjoy their golden years in optimal health. Our curated list of the top 10 dog foods for senior dogs highlights the best options available, taking into account the specific needs of senior dogs such as weight management, joint health, and easy digestibility. These products, ranging from dry to wet options and featuring a variety of protein sources, have been crafted to meet the highest standards for your furry friend's diet. Remember, the love we share with our dogs is priceless, and nourishing them with quality food is one way we can show our appreciation and care. For a broad selection of quality pet products at an affordable price, be sure to check out Incredible Pets. They're committed to helping you provide the very best for your four-legged family member.
Related Link: How Often Should I Wash My Dog?