Top 10 Low Fat Dog Foods You Will Love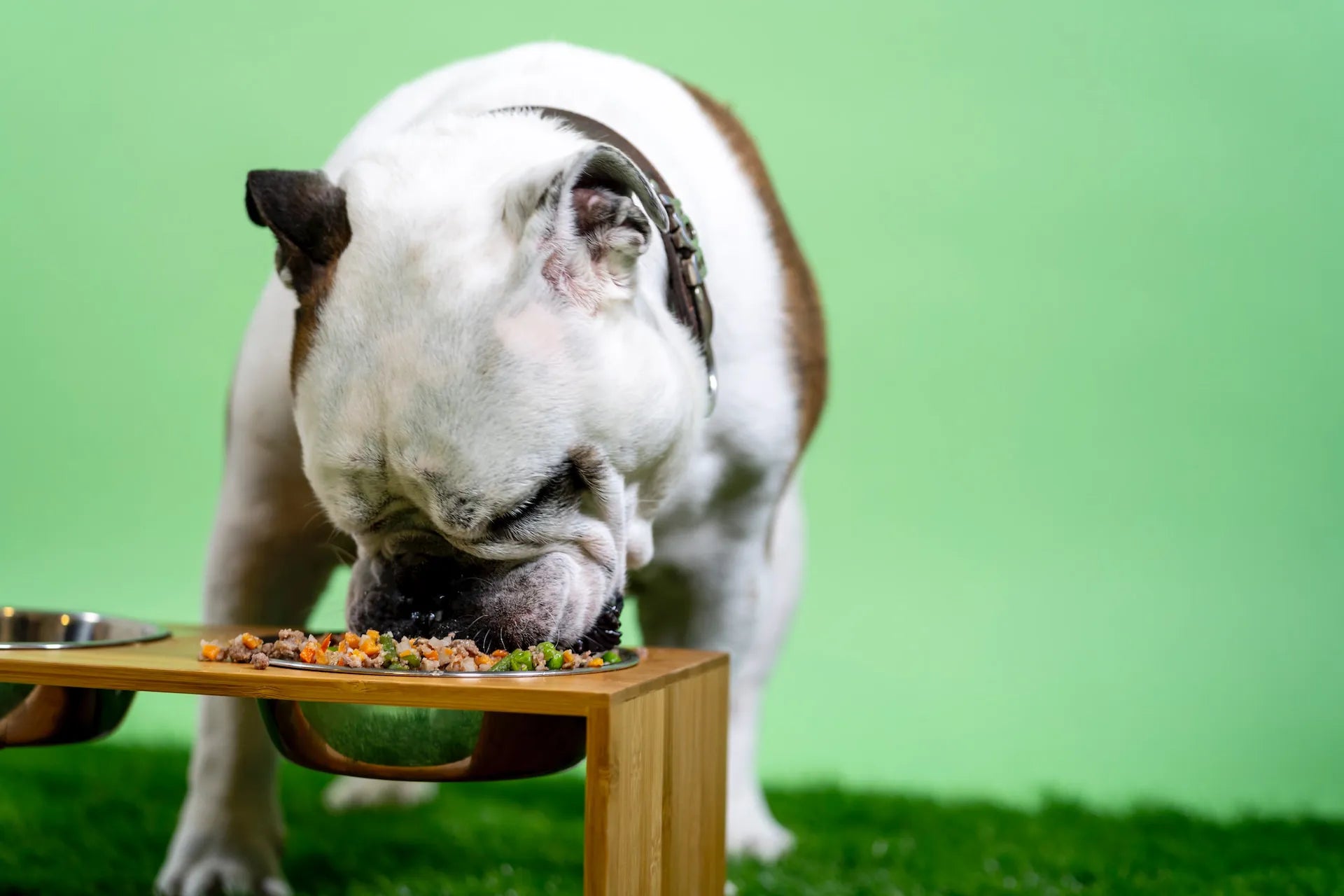 In a world where obesity is increasingly becoming a concern not just for humans, but also for our pets, opting for low-fat dog food can be a sensible decision for your canine companion. Feeding your dog a low-fat diet can help in weight management, support dogs with specific health conditions like pancreatitis, or aid digestion in dogs with sensitive stomachs. It's not just about cutting fat, but making sure that your dog's diet is still balanced, nutritious, and delicious, satisfying their dietary needs while also keeping them excited about mealtime.
Selecting the perfect low-fat dog food that aligns with your pet's health needs and taste preferences can seem like a daunting task, given the plethora of options available in today's market. However, quality, taste, and nutrition don't have to be mutually exclusive. In this guide, we will introduce you to the top 10 low-fat dog food options that are crafted with care and science. Each product on our list is not only nutrient-rich and beneficial for your dog's health, but is also crafted to be a flavor-packed meal that your dog will love. Keep reading to discover the ideal low-fat dog food that will delight your dog's palate while prioritizing their well-being.
Related Link: How to Keep Your Pet's Teeth Clean!
FROMM's Weight Management Gold is expertly crafted to assist your dog in weight maintenance or reduction. Composed of a special blend of proteins, including turkey liver and chicken meal, and whole grains like oats and barley, this formula is both nutritious and satisfying. The added L-carnitine helps to control your dog's calorie intake without sacrificing essential nutrients, making it a wonderful option to help manage your furry friend's weight. Your dog will relish every bite while enjoying the health benefits.
Experience the coastal goodness with FROMM's Gold Coast, a grain-free fish recipe that is perfect for weight maintenance or reduction. Crafted with a unique blend of wild-caught whitefish and salmon, this recipe is designed to control calorie intake while delivering essential nutrients. The addition of L-carnitine supports your pet's metabolism, ensuring they stay healthy and happy, making mealtime a luxurious experience for your beloved pet.
FROMM's Gold Large Breed is tailored to meet the special needs of larger dogs that require assistance in weight management. This unique blend of turkey liver, whitefish, and whole grains is perfect for controlling calorie intake without compromising on other valuable nutrients. L-carnitine is added to assist in weight management, creating a comprehensive solution for your large breed's dietary needs. It's a loving way to keep your big buddy healthy and satisfied.
Interested in finding high quality food for your pet? Learn more about our products.  
Nulo Freestyle Adult Trim is the ideal recipe for dogs that aim to stay in shape. This grain-free blend of cod and lentils provides the high animal-based protein content your dog craves, with reduced fat calories to support weight management. Packed with patented BC30 probiotics for gastrointestinal health, L-Carnitine to support fat metabolism, and made without chicken or egg proteins, it's a fantastic option for dogs with sensitive stomachs or specific protein preferences. It's a recipe that prioritizes both flavor and fitness.
Related Link: 15 Essentials for a Pet Evacuation Kit
Treat your canine to a meal that aligns with their natural, ancestral needs—ACANA's Heritage Light & Fit Formula offers exactly that. Crafted in their state-of-the-art kitchen in Kentucky, ACANA delivers a meat-rich, protein-packed recipe using ingredients like free-run chicken, turkey, wild-caught flounder, and nest-laid eggs, all locally sourced from trusted Kentucky farms. The ethos of freshness is paramount, with ingredients often reaching their kitchens within 48 hours of harvest. Their WholePrey ratios mirror nature's intent, using the full spectrum of the animal from muscle meat, liver, kidney, to cartilage to provide a nutrient-rich profile without the need for synthetic supplements. Beyond protein, their grain-free recipe incorporates locally harvested fruits and vegetables like Bartlett pears and butternut squash, catering to your dog's nutritional requirements holistically. Eschewing high glycemic grains and unnecessary fillers, ACANA's Light & Fit ensures that while your dog is satiating their natural cravings, they're also maintaining a healthy weight. Experience the difference of a diet that's both evolutionary and revolutionary, with ACANA's commitment to authenticity and quality.
This NutriSource recipe is a game changer for heavier and less active pups. Packed with high-quality, humane certified chicken and boosted with chondroitin and glucosamine, it promotes mobility and joint health. The higher fiber content means your furry friend will feel full and satisfied longer, reducing overeating and aiding in weight loss. Plus, NutriSource's Good 4 Life system is a winning feature, fostering excellent gut health from the first feeding!
Designed for those heavier and less active canine companions, NutriSource Weight Management Dry Dog Food stands out with its low-fat and easily digestible formula. Quality takes the forefront with ingredients like humanely certified turkey and wild-caught menhaden fish, ensuring your pet gets the best nutrition. The added chondroitin and glucosamine offer vital support for joints and mobility, while the elevated fiber content ensures your dog feels fuller for longer. Another notable feature of this dog food is its Good 4 Life system, a unique blend promoting optimal gut health. Many pets show discernible health improvements after just the initial servings. NutriSource Weight Management ensures every bite supports a healthy, active lifestyle.
Trust Hill's Science Diet to guide your dog to its perfect weight. This dry dog food is scientifically formulated to provide safe and effective weight loss, visible in as little as 10 weeks. With high-quality ingredients like chicken and cracked pearled barley, it also supports lean muscle. The addition of L-Carnitine, vitamins, and minerals ensures that while your pet sheds pounds, they are not shedding health. It's a holistic approach to weight management that your dog will love just as much as you love them.
For those dogs that require special attention to their weight or are less active, Diamond Naturals Light Adult offers an impeccable solution. This formula, with 18% fewer calories compared to Diamond Naturals Lamb Meal & Rice Formula, is crafted to help your canine achieve and maintain an optimal weight without compromising on essential nutrients. Lamb meal and rice serve as its primary ingredients, ensuring a tasty and hearty meal. The inclusion of L-Carnitine aids in converting fat to energy, promoting a lean physique. And, with the benefits of glucosamine and chondroitin, joint health is well addressed. Superfoods and probiotics further enhance this recipe, fortifying your pet's overall health. And to top it all, Diamond Naturals ensures a clean feed by excluding corn, wheat, and soy from its composition. When it comes to a balanced, weight-conscious diet, Diamond Naturals Light truly shines.
When it comes to catering to the unique needs of older, overweight, or less active canines, Evanger's Senior & Weight Management formula truly excels. Tailored to meet the AAFCO nutrient profiles for maintenance, this dog food ensures a balanced diet for your aging or less active friend. Recognizing that each dog is unique, this formula gives you the flexibility to adjust portions based on activity, age, environment, and breed. A notable mention is its endorsement by the cRc, marking it as Kosher for Passover. With Evanger's, your senior pup's nutritional needs and weight management are in safe hands.
Searching for the best quality pet food? Checkout our selection today!
Finding The Best Low Fat Dog Foods for Your Furry Friend
Finding the perfect, nutritious low fat dog food that aligns with your pet's health needs doesn't have to be a complex process. Our curated list is designed to guide you through this important choice with options that are not only wholesome but also palatable for your furry friend. These options can be a game-changer for pets in need of weight management or those with specific dietary requirements. Remember, a happier, healthier life for your pup starts with what's in their bowl. Make sure to check out Incredible Pets for quality pet products at an affordable price. Their extensive range ensures that you will find the perfect products to keep your pet healthy and happy!
Related Link: Protect Your Pet From Fleas and Ticks